The Social Design Unit goes to Parsons School of Design/The New School
Date: November 11, 2022
How can socially responsive design practice become a practice of care? What does it require of a designer to engage with vulnerable groups? How do we go beyond framing vulnerability within the context of a 'design project' which seems too limiting and simplistic for grappling with the complexity, politics and ethics of social design? Being invited to Parsons New School of Design to arrange a social design round table conversation, we had the opportunity to discuss questions like these with students and staff from Parsons' Transdisciplinary Design Program.
The event came out of an invitation from Professor of architecture and urbanism, Jilly Traganou and Eduardo Staszowski, who is Director of Parsons DESIS Lab and Co-Director of Parsons MFA Transdisciplinary Design.
The conversation was followed by a tour around Transdisciplinary Design space and DESIS Lab as well as meetings with Jilly and Eduardo and their two colleagues John Bruce, who is the director of MFA transdisciplinary design, and Barbara Adams, assistant professor of design and social justice.
Find out more about Parsons DESIS Lab here or Transdisciplinary Design Program here.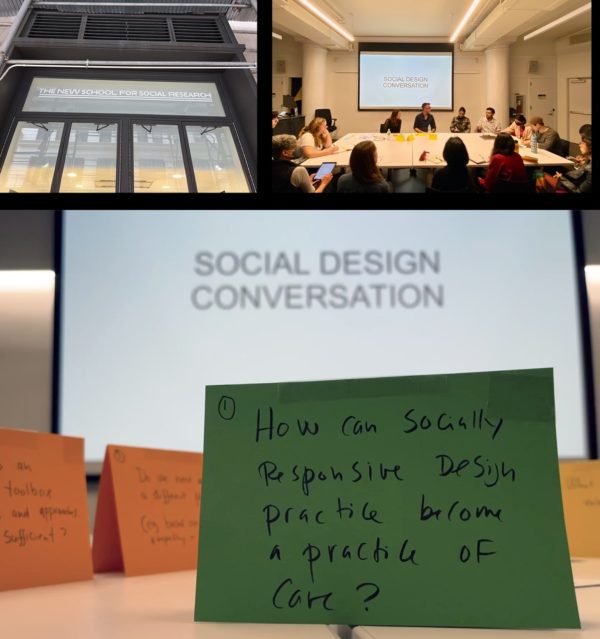 Thomas Markussen and Eva Knutz gives a "round table" talk at Parsons School of Design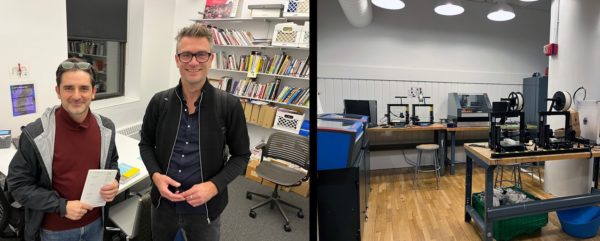 Eduardo Staszowski  provides a guided tour around the Transdisciplinary Design campus and DesisLab in New York