It-vest grant to new collaborative project with the company EWII
The Social Design Unit is engaged in a new externally funded 1-year educational project, in which SDU students will collaborative with the Danish energy and fibernet provider EWII. The goal is to increase knowledge of how interaction and social design can play a vital role in reducing residential energy consumption. Today, the urge for a green transition in energy consumption is further spurred by people's economic concerns due to the energy crises. In the area of IT and innovation, hopes are high that so-called smart home technologies can accelerate the transition. However, these hopes have remained hopes. Because end users are reluctant to use and install these technologies. The reason, some claims, is that smart home technologies are often developed without involving end users and with only a poor understanding of what a home is. Applying a critical humanistic perspective, SDU students will embark on ethnographic fieldwork in Danish homes and, in the end, come up with proposals of how private energy consumption can be minimized. Four educational courses at BA and MA level will be dedicated to the project.
EWII is the largest energy and fibernet provider in Southern Denmark and the company's headquarter is based in Kolding. It-vest has funded the project with 300,000 DKK.

Mette Daugaard, director for Ewiis' marketing and communication, are being interviewed by SDU students at Campus Kolding. Mette Daugård has participated on several occasions in the course's interaction, service design and social design, with members of the Social Design Unit.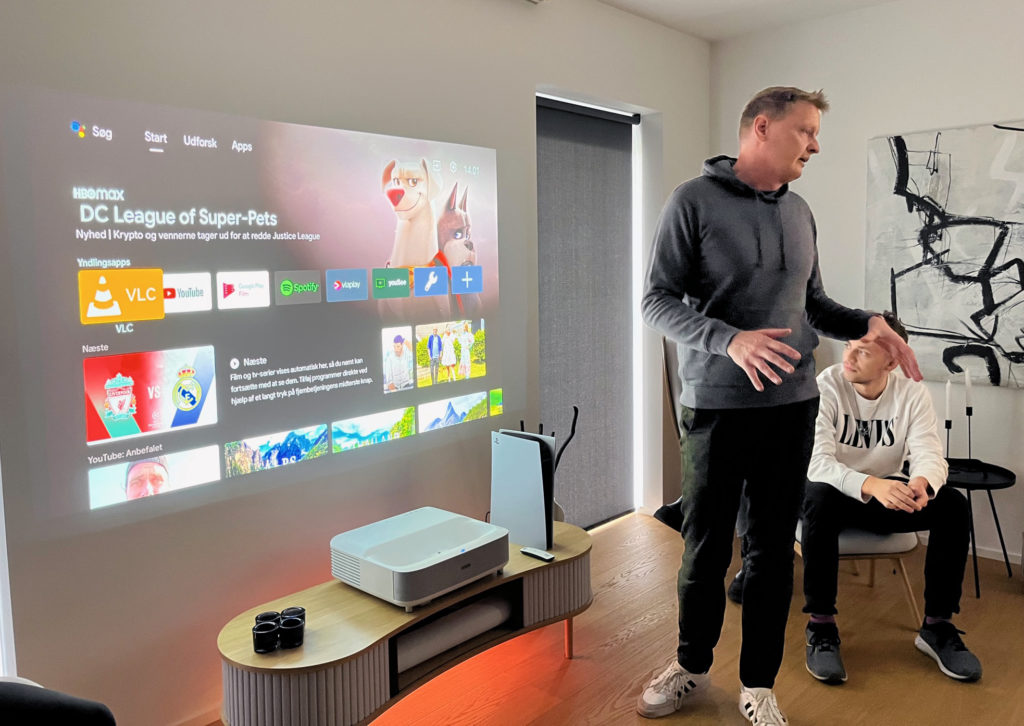 Sixty SDU students following the courses interaction, service design and social design are using Ewii as a case. As part of their fieldwork, they are visiting "The home of the future", a model house full of smart technology, sponsored by Ewii. A tour is given by IT journalist and gadget expert on TV2's Go' Morgen, Torben Vognsen.