Symposium on Practice research in social design
In an era of growing uncertainty, social design can play a central role in addressing the serious challenges of our troubled societies. But what are the new ideas and knowledge that social design has to offer? What changes can be expected of the approach? These and other questions were discussed at the symposium Practice Research in Social Design: Definitions, Contexts, Futures. The symposium was arranged by Dr Patrycja Kaszynska, Dr Jocelyn Bailey and Institute Director, Professor Lucy Kimbell from the Social Design Institute in London, and took place at the Chelsea College of Arts from May 18-19.
Eva Knutz and Thomas Markussen from the Social Design Unit were invited as speakers together with a crowd of researchers, practitioners and designers influential in the field.
You can read more about the symposium here.
Hena Ali, London College of Communication, UAL; Fehér Bori, Moholy-Nagy University of Art and Design (MOME), Hungary; Thomas Markussen, Southern Denmark University, Denmark; Rosie Hornbuckle, Centre for Sustainable Design
Rachel Cooper, Lancaster Institute for the Contemporary Arts; Joyce Yee, School of Design, Northumbria University, UK; Ramia Maze, London College of Communication, UAL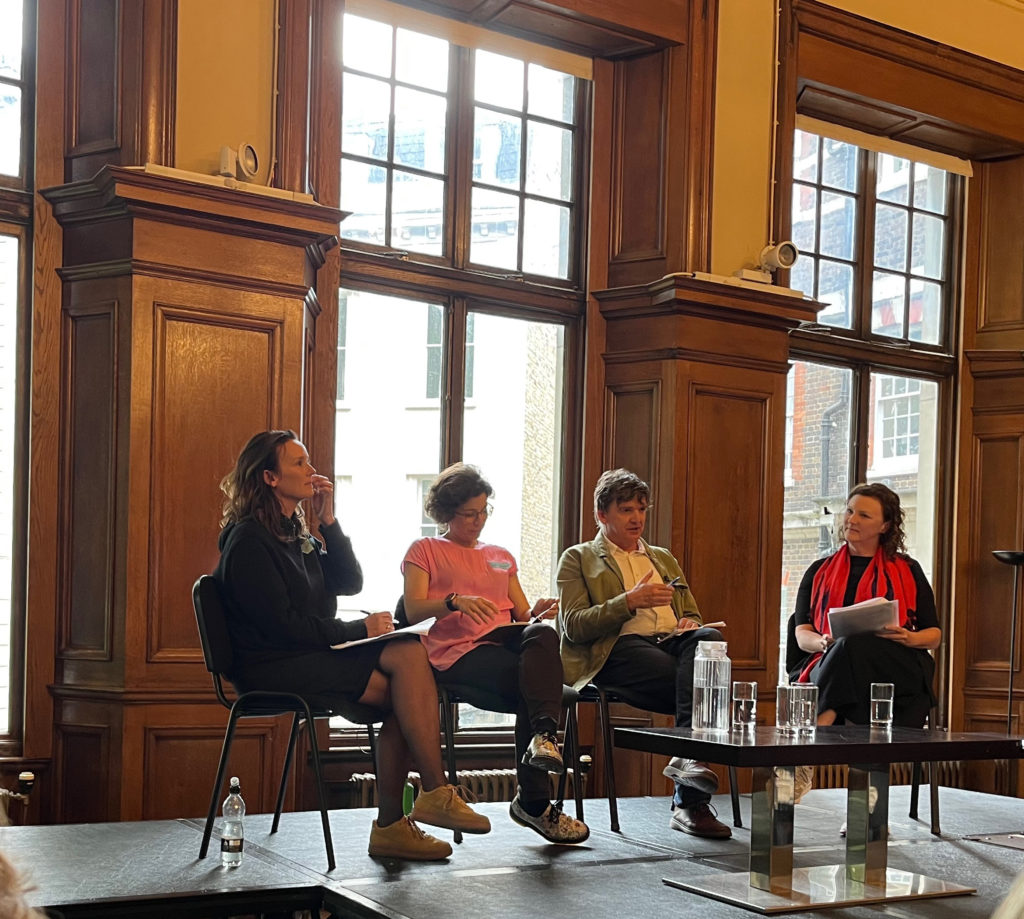 Eva Knutz, Southern Denmark University, Denmark; Lara Salinas, London College of Communication, UAL; Guy Julier, Department of Design, Aalto University, Finland; Kate Goldsworthy, Centre for Circular Design, UAL