What is Criminal Care & Social Games?
The consequences of crime are damaging for inmates' children and families. In collaboration with prison and probation services we design social games and playful tools for dialogue that may help children and inmates to better cope with personal and social problems resulting from parental incarceration. These are our projects involving Criminal Care & Social Games:
SOCIAL GAMES AGAINST CRIME
Designing a game for prisoners and children of prisoners to be played during visiting hours
The overall aim of the Social Games against Crime project (SAC) is to design, implement and evaluate a new social board game, which is designed specifically for the sake of helping children to build resilience towards many of the personal and social problems they experience as a result of their father being imprisoned.
The project is funded by TrygFonden and has resulted in the design of the board game FÆNGSLET.
Today the board game is fully implemented in all Danish prisons, where it can be played by children and their incarcerated fathers during in-visits.


"              The experienced game world is designed to strengthen social bonds              and foster new family narratives through bodily interactions and              dialogs between the players
Playful Participation in Social Games
Markussen, T., Knutz, E.Conjunction, 2017Read it here
Design activism as a new method for inquiring into mixed emotions in uncomfortable social interactions
Markussen, T., Knutz, E. & Lenskjold T. In Proc. of the 10th International Conference on Design & Emotion, 2016, pp. 256-265Read it here
Fiction as a resource in Participatory Design
Knutz, E., Markussen, T., Lenskjold, T.In proceedings of the DRS Conference, 2016, Brighton, UKRead it here
Designing narrative games for serious contexts
Knutz, E., Markussen, T.,Desmet, P & Visch, V.In Proc. of the 8th Design and Emotion Confrence, Central Saint Martins College of Art and Design, London, 2012Read it here

Researchers
Thomas Markussen, Eva Knutz, Tau Lenskjold, Isabella Tamara, Nana Koch Hansen Department of Design & Communication, University of Southern Denmark
Partners
The Danish Prison & Probation Service (DK), Aarhus University (DK), SAVN (DK), Design against Crime Research Centre, UAL (UK), Delft Technical University (NL)
Project time
October 2015 – December 2018
Funded by
TrygFonden
Budget
3,773,038 Kr.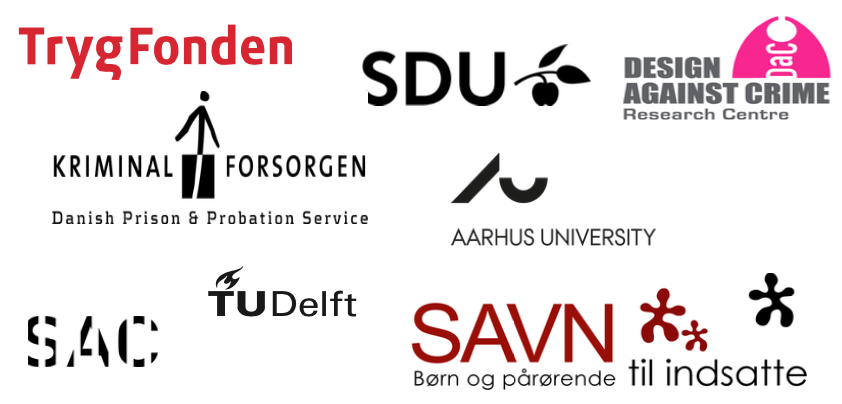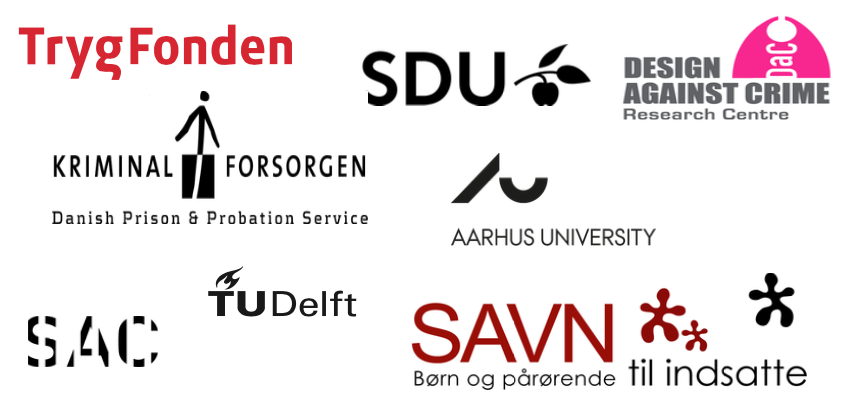 Designing a game for increasing empathy in incarcerated fathers
The aim of the Changing Perspectives project is to design and implement a game-based tool for dialogue used by family consultants in their work with incarcerated fathers within the Danish Prison and Probation Service's Parenting program. The project has resulted in FARS OMGANG – a tool facilitating conversations on parent-child relationships that is currently being evaluated.
Today, there are 4000 prisoners in Denmark. All of them have families and most of them have children living outside the prison walls. According to Statistics Denmark 3% of all Danish children have at some point in their life experienced the imprisonment of a parent. At any point in time around 4,500 children have a mother or father in prison (Smith, 2010, p. 29).
Parental incarceration is documented to cause a range of developmental problems for children. However, empirical studies have suggested that well‐designed interventions, which support inmates in their parenting role and sustain proximal process with their children, can have a positive effect on parenting post release and children's well-being.

"              The game is designed to foster contemplation, prompt dialog and              discuss strategies  among incarcerated fathers to  empathize and              possibly alleviate the consequences experienced by their children
Researchers
Thomas Markussen, Eva Knutz, Tau Lenskjold, Isabella Tamara Hamid Department of Design & Communication, University of Southern Denmark
Partners
Kriminal Forsorgen, SAVN
Project time
June 2017 – May 2019
Funded by
SDU's budget strategy
Budget
996,000 Kr.